A Prayer for the New Year of 2023
Offered by Rev. Billy Graham, 2008 (click to read)

Our Father and our God,

As we stand at the beginning of this new year we confess our need of Your presence and Your guidance as we face the future.

We each have our hopes and expectations for the year that is ahead of us — but You alone know what it holds for us, and only You can give us the strength and the wisdom we will need to meet his challenges. So help us to humbly put our hands into Your hand, and to trust You and to seek Your will for our lives during this coming year.

In the midst of life's inevitable disappointments and heartaches, help us to turn to You for the stability and comfort we will need. In the midst of life's temptations and a pull of our stubborn self-will, help us not to lose our way but to have the courage to do what is right in Your site, regardless of the cost.

And in the midst of our daily preoccupations and pursuits, open our eyes to the sorrows in injustices of our hurting world, and help us to respond with compassion and sacrifice to those who are friendless and in need. May are constant prayer be that of the ancient Psalmist: "Teach me, O Lord, to follow Your decrees: then I will keep them to the end" (Psalm 119:33).

We pray for our nation and its leaders during these difficult times, and for all those who are seeking to bring peace and justice to our dangerous and troubled world. We pray especially for Your protection on all those who serve in our arm forces and thank You for their commitment to defend our freedoms, even at the cost of their own lives. Be with their families also and assure them of Your love and concern for them.

Bring our divided nation together and give us a greater vision of what You would have us to be. Your Word reminds us that, "Blessed is the nation whose God is the Lord" (Psalm 33:12).

As we look back over this past year we thank You for Your goodness to us — far beyond what we have deserved. May we never presume on Your past goodness or forget all Your mercies to us, but may they instead lead us to repentance, into a new commitment to make You the foundation and center of our lives this year.

And so, our Father, we thank You for the promise and hope of this new year, and we look forward to it with expectancy and faith. This I ask in the name of our Lord and Savior, who by is death and resurrection has given us hope in the world to come. Amen
CEF of Greater Richmond Prayer Warriors
Please join our Chapter Prayer Group in praying for the Greater Richmond Chapter Committee, staff, supporting churches, and workers.
Trusting in God through our collective prayers is essential given the challenge of reaching Every Child for Jesus! The resources we require to support the Chapter's goals are well beyond our current capabilities, but they are not beyond an all-powerful and loving Father. We are dependent on asking God to provide the workers, funding, strategies, and plans. We ask you to join us in daily prayer.
We continue to focus our prayers on giving every child the opportunity to hear and respond to the message of salvation contained in the Gospel of Jesus Christ.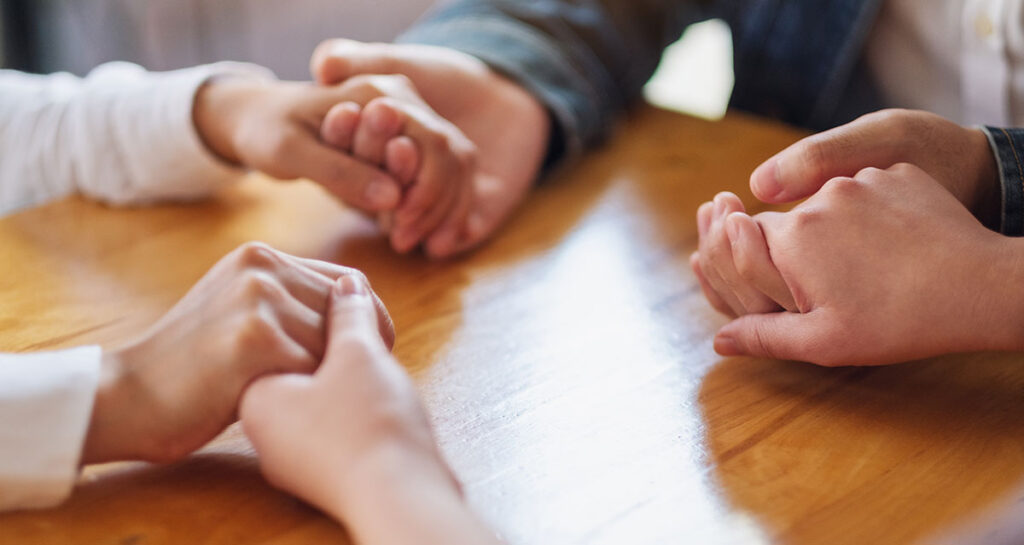 To become part of our Chapter Prayer Group, please enter your name and email address below and push the "send" button. After that, you will immediately receive a welcome email and be able to download current prayer requests.
Thank you for your commitment to pray!
Please use the form below to sign up for our Chapter Prayer Letter.
---
YES! I will pray for the children in the Greater Richmond area and for CEF of Greater Richmond to train, equip and support more church groups and others in schools and neighborhoods.
OUR CHILDREN
Heavenly Father,
Thank you for the priceless gift of our children.
Our greatest joy would be to see these precious gifts come to know you as Heavenly Father; to learn to trust you for every care and need in life; to grow in the knowledge of You every day and to go to Your Word for wisdom, hope, and strength.
Please help us all to reflect your character every day so that we can model You—that You will be seen through our lives.
Please give the gift of faith so that all children will believe in Jesus Christ and be saved.
I ask this in Christ's name,
Amen.
The Spiritual Warrior's Prayer Guide (click for more)
Ruthanne Garlock

"That Jesus Christ be formed in our children (see Galatians 4:19)

That our children – the seed of the righteous – will be delivered from the evil one (see Proverbs 11:21 KJV; Matthew 6:13)

That our children will be taught of the Lord and their peace will be great (see Isaiah 54:13)

That they will train themselves to discern good from evil and have a good conscience toward God (see Hebrews 5:14; 1 Peter 3:21)

That God's laws will be in their minds and on their hearts (see Hebrews 8:10)

That they will choose companions who are wise – not fools nor sexually immoral, nor drunkards, nor idolaters, nor slanders, nor swindlers (see Proverbs 13:20; 1 Corinthians 5:11)

That they will remain sexually pure and keep themselves only for their spouse, asking God for His grace to keep such a commitment (see Ephesians 5:3; 31-33)

That they will honor their parents (see Ephesians 6:1-3)"
Prayer Or Praise
At CEF of Greater Richmond we encourage a community of prayer. In the form below please let us know if you have any prayer requests. We would be happy to pray for you and encourage you in your Christian walk.
We also like to hear praises. If the Lord has blessed your life in some way, you can use this same form to let us know and we will join you in celebrating the goodness of God.
Our GNC at the Salvation Army Boys and Girls Club in Richmond has grown slightly this year with now having six children registered with the expectation of an additional one next week. Of the six registered, four have responded to the invitation and were counseled for salvation. Mr. Allen of the Salvation Army continues to encourage children to register and we still have great support from the other workers there as well as the Director, Hugh Jones. I had some technology issues the past few weeks, but have now fixed them so that everything worked well tonight. Thanks for your continued prayers and other support! Gail Eades has been very helpful with literature orders that are delivered quickly. Our other team members are Shirl Russel, Juana Meija and Edward Englehart. I am so thankful to them. With about ten years of experience with CEF that started shortly after my wife, Jennifer, went to be with the Lord. I cannot express how thankful I am that God started working in my mind and heart to do something new with children's ministry the year before that. She loved children so much, and I am sure that she is smiling at what the Lord is doing and that He is allowing me to be involved. I am also impressed by the number of other men whom God has called into this ministry. Children need to be nurtured in the Lord by both women and men whom God calls to this work in addition to work with their own families. Thank you for your continued prayers that the Lord may be glorified.
Praise--We only had two registered kids, but one of those and three more came last Thursday 10/13/22 for our first Club of the new school year at the Salvation Army Boys and Girls Club. Of those four, two responded to the invitation and prayed to ask Jesus to be their Savior. Thanks to God and my four other team members (Shirl Russell, Linda Gunderson, Juana Mejia and Ed Engelhardt), and the Salvation Army, without whom doing this club would not be possible. Dave Chrisman -- 10/15/22