Thankfully, the number of apologetics resources for Christians is increasing. These are extremely helpful and encouraging as we raise our children to think biblically.
---
"Live your truth." "You are enough." "You shouldn't judge." "God just wants you to be happy." "Follow your heart." "We're all basically good people."
These are just some phrases that our kids hear on a regular basis from our culture through movies, books, social media, and sadly, even progressive Christians.
As parents who want our children to know the gospel and be disciples of Jesus, we need to help them recognize lies and half-truths and instead build their lives on the absolute truth of God's Word. "Train up a child in the way he should go; even when he is old he will not depart from it" (Proverbs 22:6).
Consider these
statistics:
"If America continues on its current trend, the number of 18-29-year-old Americans who state, 'My religious preference is none or a non-Christian religion' will grow to over 50% of the population by the year 2030" (Steve Cable, "Cultural Captives").
Many millennials and Gen Zers are leaving the Christian faith but still call themselves Christian. Surveys show that large percentages are uncertain whether Jesus was physically resurrected, believe Jesus is not the only way to heaven, and are uncertain or confused about whether the Bible can be trusted ("Mama Bear Apologetics," p. 29).
Some research indicates that "up to 46% of youth have spiritually 'checked out' by the end of middle school. They may attend church just to please their parents, but their Christian faith is in name only" ("Mama Bear Apologetics," p. 32).
In order for our children to recognize the truth and not fall away from the faith, we need to help them grow in their Bible knowledge and develop a biblical worldview (Romans 12:2). FRC's two-year Bible reading plan can be used by families to study and discuss Bible passages. In addition, our Center for Biblical Worldview has partnered with Summit Ministries to develop an exceptional new biblical worldview curriculum called "Now We Live." It consists of six videos that offer discipleship for churches, small groups, and families.
It addresses the following questions:
Worldview – Can we align our beliefs and actions?
Reality – What does Christianity say about the world?
Jesus – Who is he?
Truth – Is Christianity credible?
Identity – Who are we in Christ?
Society – How should we live?
Thankfully, the number of apologetics resources for Christians is increasing. These are extremely helpful and encouraging as we raise our children to think biblically. You can find some of these books, articles, YouTube videos, and podcasts at the following websites: Summit Ministries (summit.org), Mama Bear Apologetics (mamabearapologetics.com), Alisa Childers (alisachilders.com), Natasha Crain (natashacrain.com), and Sean McDowell (seanmcdowell.org). Visiting places such as the Creation Museum and Ark Encounter in Kentucky (answersingenesis.org) and the Museum of the Bible in Washington, D.C. (museumofthebible.org) are also very beneficial towards helping our children strengthen their knowledge and understanding of the Bible.
Jesus said, "You are the salt of the earth. But if the salt loses its saltiness, how can it be made salty again? It is no longer good for anything, except to be thrown out and trampled underfoot. You are the light of the world. A town built on a hill cannot be hidden.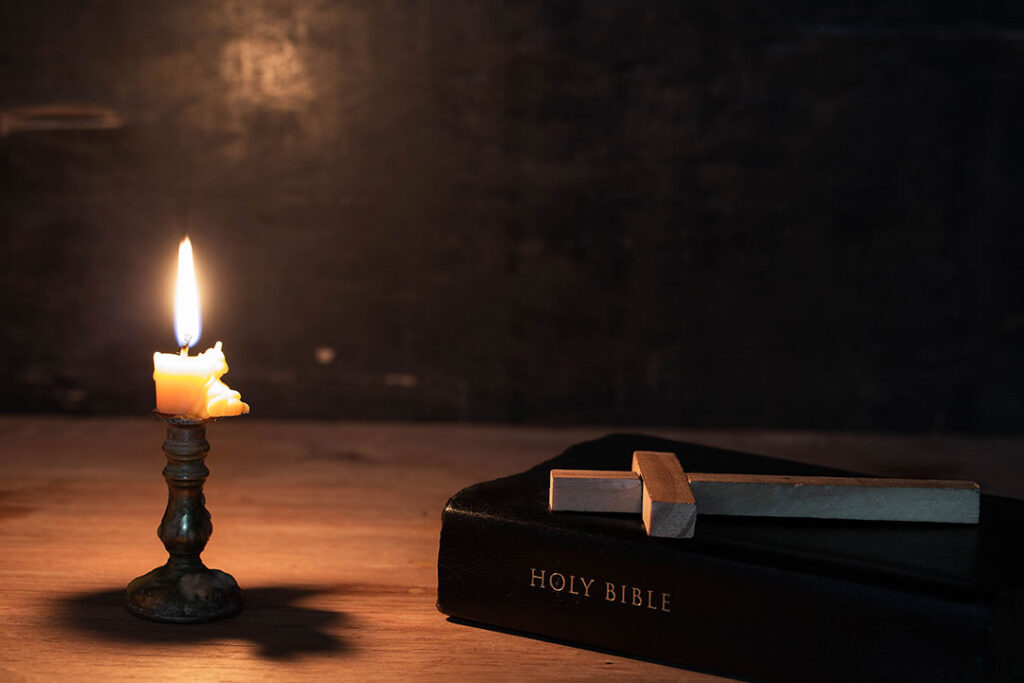 Neither do people light a lamp and put it under a bowl. Instead they put it on its stand, and it gives light to everyone in the house. In the same way, let your light shine before others, that they may see your good deeds and glorify your Father in heaven" (Matthew 5:13-16).
What an amazing privilege the Lord has given us to shepherd our children so that, together, we can be salt and light in this world for His glory!
Taken From American Family News
Written by, Kathy Athearn
Dec 29, 2022