Gen Z Is Someone You Know
Because we know that God is a generational, covenant-keeping God, what is happening with this young generation does matter. Chances are that someone you know, someone you love — a child, a grandchild, a niece, a nephew — is a member of Gen Z on the wrong side of eternity, fighting the wrong fight.
Whether they be younger people who have left the church, or those who have not been raised in a Christian home at all, some 13% of Gen Z youth consider themselves to be atheist.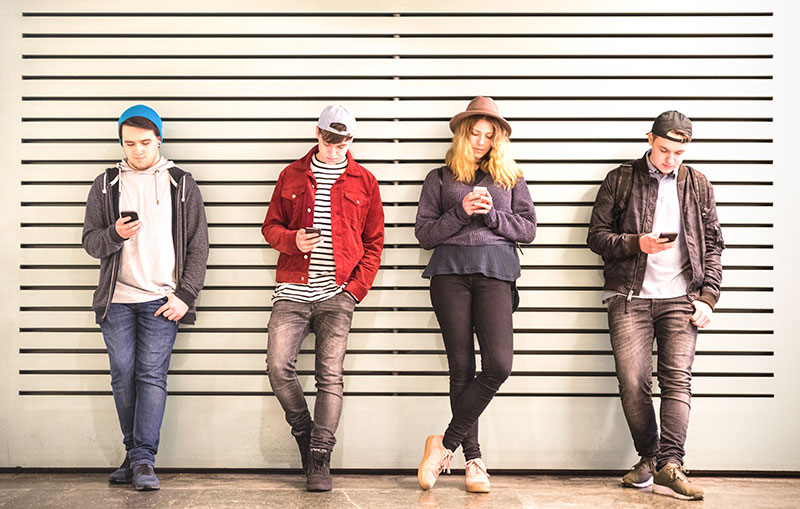 Let's pray for open eyes and tender hearts among them to receive the truth of the gospel message.
And even if our gospel is veiled, it is veiled to those who are perishing. In their case the god of this world has blinded the minds of the unbelievers, to keep them from seeing the light of the gospel of the glory of Christ, who is the image of God (2 Corinthians 4:3–4).
According to the American Psychological Association, Gen Z is 27% more likely to report symptoms of poor mental health, such as depression and anxiety, than previous generations did. Perhaps their being bombarded with news at their fingertips is the source of their constant worry.
Pray that Gen Z would find the hope and peace in Jesus Christ that surpasses all understanding.
"Peace I leave with you; my peace I give you. I do not give to you as the world gives. Do not let your hearts be troubled and do not be afraid" (John 14:27 NIV).
You have probably seen some type of activism among Gen Z. They join together for the cause of equality, diversity, or some other. This shows that Gen Z longs to be heard, valued, and accepted, just as most Christians do.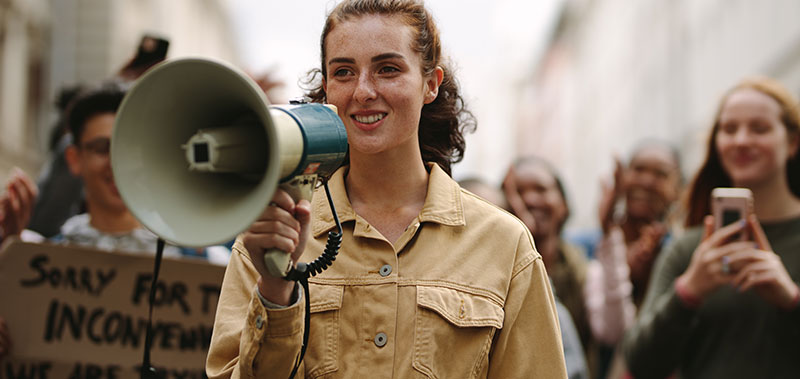 Pray that the church would lead the way in showing Gen Z the love, acceptance, and community they desire.
Don't let anyone think less of you because you are young. Be an example to all believers in what you say, in the way you live, in your love, your faith, and your purity (1 Timothy 4:12 NLT).
We have all received gifts from God, and even the unsaved possess natural talents. Our talents are not intended for selfish use, but so that we might serve others.
Pray that the churches would recognize these young people, help them utilize their gifts, and model being the hands and feet of Jesus Christ.
Above all, keep loving one another earnestly, since love covers a multitude of sins. Show hospitality to one another without grumbling. As each has received a gift, use it to serve one another, as good stewards of God's varied grace … (Peter 4:8–10).
Gen Z, although one of the most active of generations, suffers from hope deferred. Pray that these young people would understand that even though the best-laid plans will fail, God never does. His plans are always for our good.
"For I know the plans I have for you," says the LORD. "They are plans for good and not for disaster, to give you a future and a hope" (Jeremiah 29:11 NLT).
Let's Keep Praying
Father, thank You, because You said that children are a gift from God. Thank You, Lord! We lift children and young people up to You now.
We know there is nothing You cannot do, and that there are none beyond Your reach. We pray that the members of Gen Z would fix their eyes on You and find their hope and help in You. Open their hearts to the light of Your glorious gospel. Give them a fresh revelation of Jesus Christ!
Lord, we bring to You all those who are bound by depression and anxiety; they are longing for peace from the storm — and You, Lord, are the Prince of Peace.
Everything this generation seeks and desires can be found only in You, our Lord. We know that Your truth is what sets us free. Speak Your truth over Gen Z, and displace every lie, every stronghold the devil has rooted in the minds of these young people. Take what the enemy means for evil and turn it around for Your good purpose.
We pray for every prodigal who has wandered from Your truth — that they may encounter Your blessed, merciful, loving presence once again. Turn the hearts of the sons and the daughters back to their Father!
Help us do our part, as the hands and feet of Jesus, to love, to train, to disciple, and to equip this generation for its appointed awakening. In Jesus' name we ask all this.
Amen.
Gloria Robles, IFA Contributing Writer | November 29, 2022